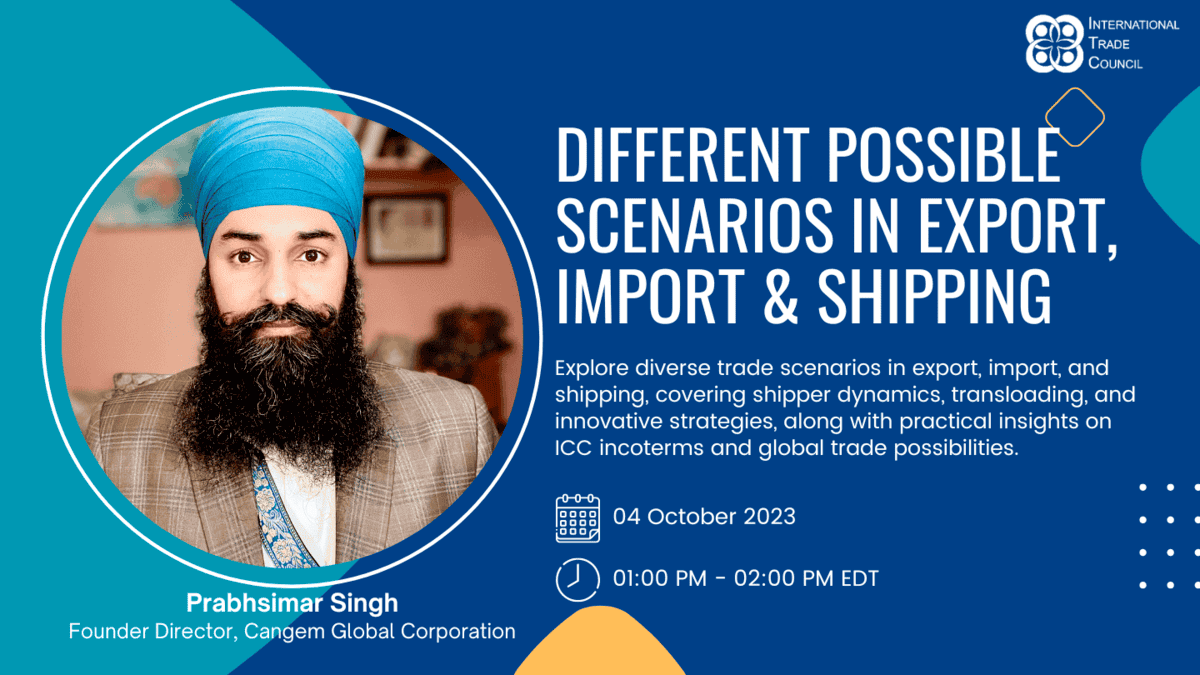 Different Possible Scenarios In Export, Import & Shipping
46
46 people viewed this event.
The webinar will explain the following different scenarios in export, import & shipping:
Working as a shipper/exporter
When the buyer becomes both the exporter/shipper and importer
Working as a broker
Exporting from 2nd country to a 3rd country – where you do not have registered companies.
Transloading scenario
Converting importing into exporting – Bringing the goods into your country from other countries as a shipper on record and not an importer.
The webinar will also explain ICC incoterms vs how they are implemented and viewed practically in real life.
Bullet Points of Learning Outcomes:
An entity can become an exporter or an importer from any country in the world irrespective of their physical location.
An entity can export from any country in the world without register a company in that country.
The payments terms are favourable to the exporters than the importers and thus an importing scenario can be converted into an exporting scenario to achieve favourable payment terms.
An entity can buy the cargo for higher amount and sell it for lower amount and still make profit.
You will also learn about the "Sell First & Buy Later" approach.