Registrations have closed.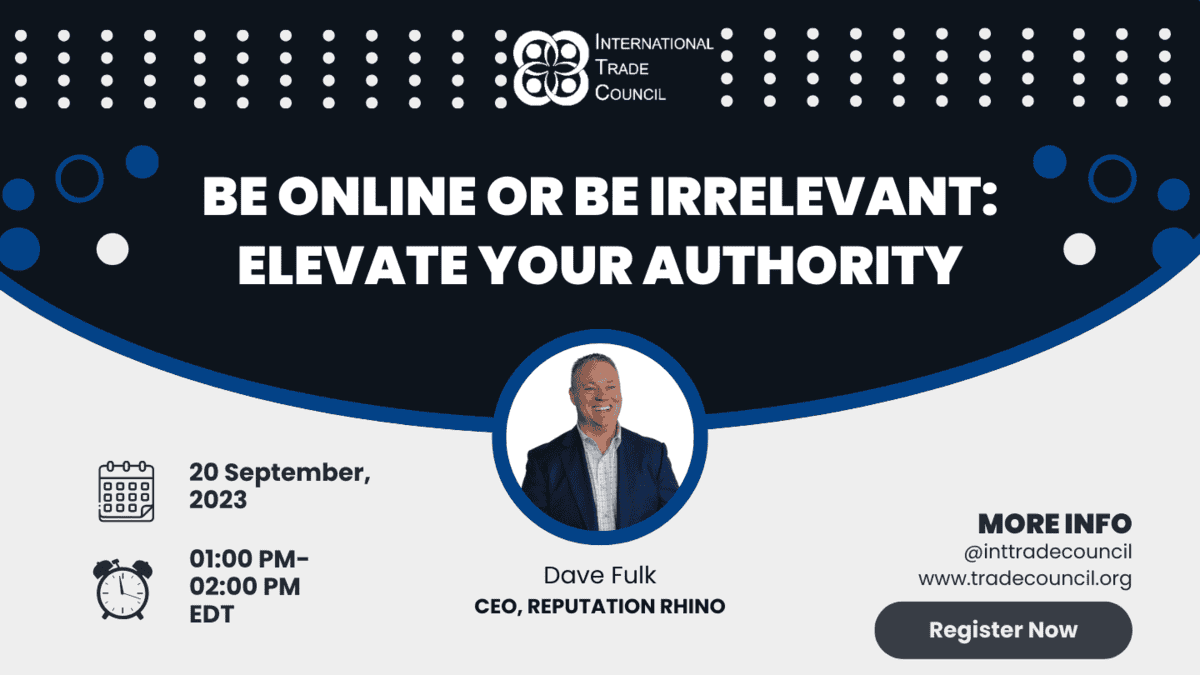 Be Online or Be Irrelevant: Elevate Your Authority
56
56 people viewed this event.
In the connected world of today, your online brand is often your first impression and your lasting legacy. This interactive workshop delves into the necessity of becoming more visible, authoritative, and influential online, and explores the real cost of a poor online reputation.
Through a blend of engaging presentations and practical exercises, you will gain a deeper understanding of:
The Imperative of Visibility: Learn why being seen and recognized in the crowded digital space is crucial, and how increased visibility can elevate your brand, attract the right audience, and drive your business growth.
The Power of Authority: Discover why building authority is essential to your credibility and reputation. Learn how to position yourself or your business as a thought leader, which in turn enhances trust and loyalty among your audience.
The Impact of Influence: Uncover why digital influence is the new currency. Explore how a strong influential persona can shape opinions, inspire actions, and open new opportunities for partnerships and collaborations.
The Cost of a Bad Online Reputation: Assess the tangible and intangible costs that a poor online reputation can have on your personal brand or business, from lost customers to diminished trust.
Furthermore, we'll introduce you to our proven, 6-step strategy to building a digital fortress around your brand. This comprehensive guide will help you create a robust, resilient online brand that not only survives but thrives in the face of challenges.
By the end of the workshop, you'll not only understand the necessity of building a strong online brand but will also have the knowledge and tools to protect and enhance it. Come prepared to learn, engage, and transform your online brand into your most valuable asset!