Global Investor Conference: September, 2021
21sep8:00 am6:00 pmGlobal Investor Conference: September, 2021
Event Details

Don't miss the next Global Investor Conference brought to you by Linqto
About this event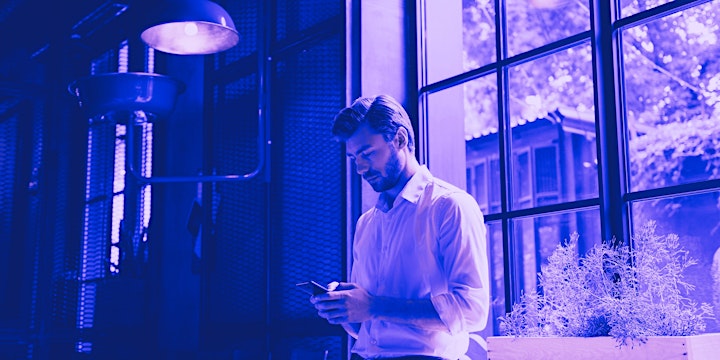 20+ Panels
50+ Industry Experts
1,000+ Registrations
North America, South America, Europe, Middle East, and APAC regions
One-of-a-kind global virtual event
Crypto as an Asset class
Blockchain in Supply Chain
Global Development and FinTech
Regulation
DeFi and Stablecoins
NFTs and Value
Blockchain and the Evolution of Financial Markets
CBDCs
Investment Perspectives
**Topics subject to change.
Find Full Details on Conference Website.
September's Conference will feature 19 panels and over 50 speakers. Check back regularly for additional details on finalized panel descriptions.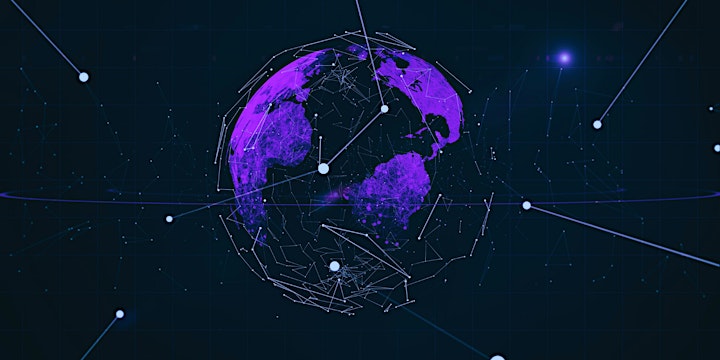 Linqto's September Global Investor Conference will feature a full day of keynotes and panels that uncover and dissect a wide range of 'need-to-know' topics in the disruptive tech arena that is the digital asset space.
Expect a day packed with panellists who cut through the noise, answer the 'unanswered questions' and provide relevant information and clarity on this unchartered territory hovering on the periphery. Because whilst the space has seen explosive growth of late, these are still very early days, but such unchartered territory provides opportunity…
We will be taking deep dives into crypto assets, stable coins, tokenisation, DeFi, Exchanges, Regulation, CBDCs, NFTs and more. This one-day event brings together the brightest minds and the most influential professionals to provide the opportunity to learn from one another, network and take part in conversations around these emerging and swiftly evolving trends. Whether you're an expert or simply looking to diversify your portfolio by learning about the arena so you're ahead of the curve – this is a 'not-to-be-missed' event.
We will be handpicking experts from multiple fields to provide not only an unmissable networking opportunity, but also, to spark 'convergence' conversations in this broad tech landscape that equally ignite a nexus for accredited investors between the current landscape and those companies sitting on the periphery that will shape our future.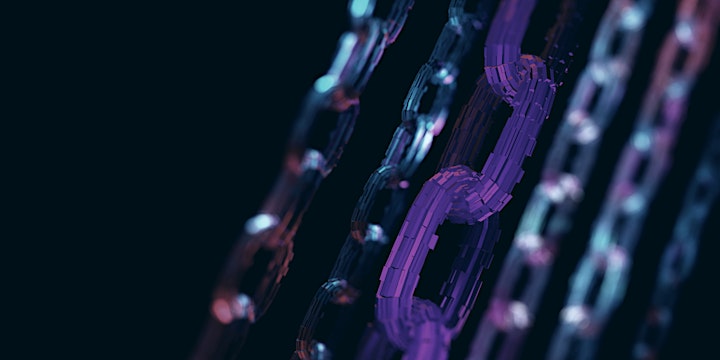 North America & Europe
Pacific Standard Time Zone
September 21: 8:00 AM to 6:00 PM
Australia & Asia-Pacific
Australian Eastern Standard Time Zone
September 22: 1:00 AM to 11:00 AM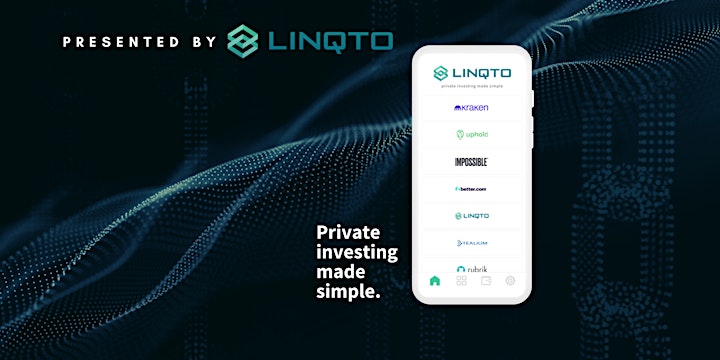 Linqto – Become User to Attend
The Linqto Global Investor Conference is a complimentary event for Linqto Users.
If you do not have a Linqto Account yet you can still register for the conference and create your account before the conference date. There is no charge to become a Linqto User or commitment to purchase anything.
Linqto – Private Investing Made Simple
Linqto democratizes access to private markets; we provide liquidity for private securities markets, allowing founders, VCs and accredited investors to access early returns in the world's top unicorns. Accredited investors can invest in a matter of minutes using our App or web browser. No more friction; save time and money. Register on the Linqto website. Download our free app on your Apple or Android device.
more
Virtual Event Details
RUN
Event has already taken place!
Time

(Tuesday) 8:00 am - 6:00 pm PDT
Location

Online / Virtual Event
Organizer
Linqto is doing for unicorns what Coinbase did for crypto and Robinhood did for public securities. We do this by shrinking the time and costs of a currently manual process using technology and by pre-packaging product so it is immediately available to the investor. One must validate accredited investor status to purchase unregistered securities. Of the 45+ million people that qualify for accredited investor status globally, only 2% are invested in private securities. Linqto is democratizing the sale of unicorn shares by opening the market to the other 44M+ accredited investors. Using advanced technology and sophisticated product packaging, Linqto can offer private equity in the most popular private companies in an attractive, affordable and secure process on their mobile phones.